Paying It Forward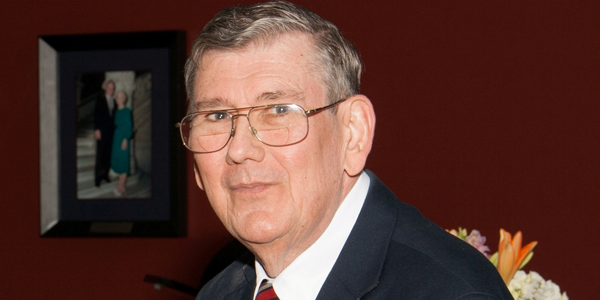 When John Reynolds '64 moved to Washington, D.C. in 1965 to take a job with the federal government, he was dismayed by its notoriously high cost of living. Needing assistance, John turned to his aunt and uncle, district residents Charles and Sarah Reynolds Ebert, who offered to rent him their basement apartment for $100 per month until he could get on his feet. John gratefully accepted their offer and stayed in the apartment for the next two years, at which point he had saved enough money to purchase a home in Dale City, VA.
Two decades later, John expressed his gratitude through the creation of the Charles David and Sarah Reynolds Ebert Memorial Scholarship at Shepherd University. Endowed through the Shepherd University Foundation, the award was designated for elementary education students in honor of John's Aunt Sarah, a longtime teacher in Berkeley County, WV. John went on to endow a second scholarship in honor of his father, a 1933 graduate of Shepherd. The Thomas Guy Reynolds Endowed Scholarship is also designated for students majoring in education.
John possessed a high regard for the Chemistry degree he earned at Shepherd, as it helped lead him to a successful career in the federal government working for the CIA, where he was posted to the White House for several years. It was this sense of loyalty and appreciation that inspired him to share his estate with his beloved alma mater. In 2011, he formalized this decision with a deferred gift, creating the John T. Reynolds Endowed Chair in Chemistry, a faculty excellence award that will help recruit, recognize, and retain outstanding faculty for Shepherd's chemistry department.
John Reynolds' aunt and uncle gave him a gift that inspired him to create a legacy - a legacy that will live on in the wake of his own passing in September 2017. It was John's sincere hope that the students and faculty who benefit from his generosity will one day follow in his footsteps and "pay it forward."