Planned Giving is about Helping Future Generations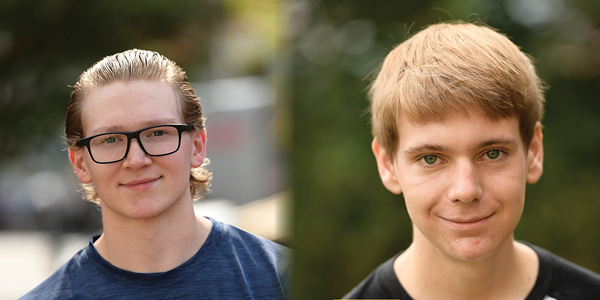 Carl K. Rauch '58 will never know Justin Collins or Adam Weaver, but knew that his planned gift would enable countless students like them to pursue a higher education. Professor Rauch achieved a lifetime of accomplishments as a scholar, professor, and philanthropist. A former math professor at Shepherd, Carl's legacy at the university includes several student scholarships established across multiple disciplines, including the Carl K. Rauch and Susan Besaw Rauch Endowed Scholarship for Business. Created through a bequest, the award honors Carl's former wife, who is a retired assistant professor of accounting at Shippensburg University.
Although Carl passed away in 2011, his philanthropic spirit lives on through the students aided by his scholarships, including sophomore Adam Weaver, junior Justin Collins, and so many others. In establishing his endowed gifts, he stated, "My satisfaction is in knowing that I will be helping future generations attend this wonderful school."
What will be your legacy? If you would like to consider including Shepherd University in your will or estate plan, contact Monica Lingenfelter at 304-876-5397 or mlingenf@shepherd.edu.