Jo Ann Menzter Scholarship Benefits Education Majors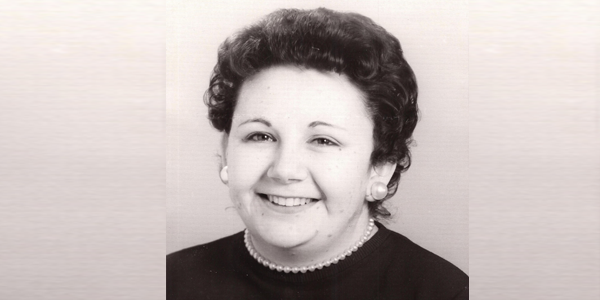 After completing her will, Jo Ann contacted the Shepherd University Foundation and was recognized as a member of the Joseph P. McMurran Society, joining other alumni and friends of Shepherd University who have chosen to share their lifelong financial achievements through estate and other planned gifts. Her cousin, Sue, and her husband, Bill, are also active McMurran Society members.
For JoAnn Mentzer '60, attending Shepherd University was a life-changing experience. The elementary education major and member of Alpha Sigma Tau Sorority was a first-generation college student. Born and raised in Martinsburg, she remained in the Eastern Panhandle following her graduation from Shepherd and enjoyed a lifelong career as a teacher with Berkeley County Public Schools. But JoAnn lived a sheltered life and her cousin, Susan Mentzer-Blair '72, questions the opportunities that would have awaited her had she not attended college.

"JoAnn's horizons changed spectacularly because of her time at Shepherd," said Sue. "It made the difference between her going to work at the neighborhood five-and-dime and becoming a professional working woman."

The two women were close throughout their lives until JoAnn's death in August 2012 at the age of 75, and Sue reflects that her cousin always had a proclivity for a career in education. She recalls with fondness ? and a bit of wry amusement ? how they would play "school" as young girls, with JoAnn forcing Sue to be the student to JoAnn's teacher.

Sue's father was influential in persuading his brother to give JoAnn the college education that he and her mother were unable to have themselves. She saved money by living at home and commuting to campus with her two best friends, Mary Jane Davis '60 and Wanda Keebler '61.

JoAnn was fortunate that her parents were able to afford the cost of her higher education. As tuition costs continued to rise, however, she recognized many students' need for financial assistance in order to attend college. Through a bequest in her will, she established the JoAnn Mentzer Scholarship to benefit elementary education majors from Berkeley, Jefferson, and Morgan Counties. "JoAnn had such a wonderful experience at Shepherd," said Sue, who was instrumental in transforming her late cousin's deferred gift into a scholarship that will financially assist Shepherd students for generations to come. "She wanted to thank Shepherd for the change it made in her life, and she wanted to open doors for other kids like her."