Shepherd University President Mary Hendrix Leads by Example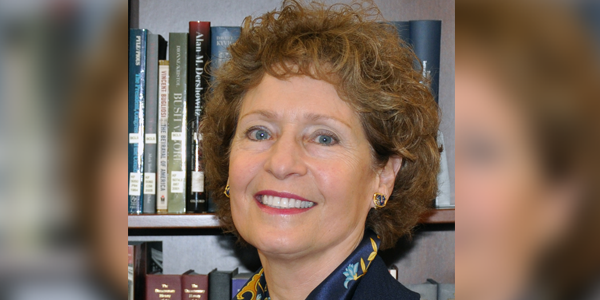 Shepherd University President Mary J. C. Hendrix '74 is the first alum to lead the school in its 145-year history. Stepping into the role in April of this year, she fulfilled a lifelong dream of returning home to contribute to her alma mater in a tangible way. But Dr. Hendrix's legacy at Shepherd began long before she agreed to become its 16th president. It began with the creation of academic and athletic scholarships, established through the Shepherd University Foundation with her mother, Jessie Hendrix, a longtime officer and member of the Foundation's Board of Directors.
Created in loving honor of the president's parents, the Captain Charles N.G. and Jessie Hendrix Memorial Scholarship is designated for pre-medicine students or those in related fields of research. Capt. Charles N.G. Hendrix served with distinction in the United States Navy and taught at the U.S. Naval Academy, where the Hendrix Oceanography Laboratory was named in his honor. The fields of science and medicine are particularly significant to President Hendrix, who received her B.S. in Biology at Shepherd before going on to earn a doctorate and become a leading scientist in cancer research.
Dr. Hendrix also worked with her mother to establish the Jessie and Mary Hendrix Scholarship, a general academic award, as well as the Hendrix Tennis Scholarship in support of students participating in Shepherd's tennis program. And so it is with great pride that we welcome "home" President Hendrix as both alumna and philanthropist, and commend her sense of excellence, innovation, and opportunity in helping to train the next generation of Shepherd students.