Designating an Unrestricted Bequest Can Have Far-Reaching Results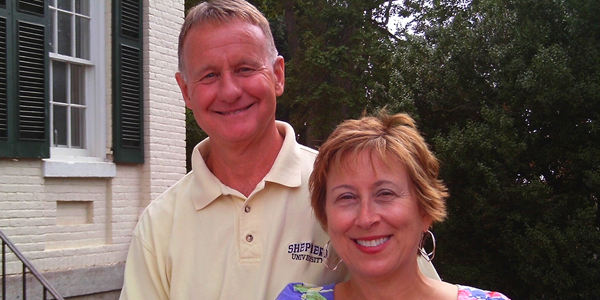 Daniel C. Starliper, PhD '69 and his wife, Joan B. Starliper, MSRD '78
"Where you receive your bachelor's degree is an important building block for where you end up in life."
It was this sentiment that led Dan '69 and Joan '78 Starliper to make a planned gift to Shepherd University using a bequest in their will. Both began their educations at Shepherd, with Dan earning his B.S. in Political Science and Joan earning hers in Home Economics Education.
Dan later went on to enjoy a 25-year career with the University, where he served as both Assistant Academic Dean and Director of Human Resources and taught political science prior to his retirement in 2009. Additionally, he enjoyed a fifteen-year tenure on the Shepherd University Foundation's Board of Directors. Joan, a registered dietician with the Wellness Center at City Hospital, has also taught as an adjunct professor at Shepherd.
To ensure their gift would support Shepherd University's most primary needs, the Starlipers chose to leave an unrestricted bequest in their will. "While we fully support the scholarships offered through the Shepherd University Foundation, we recognize that gifts to the Foundation benefit Shepherd in other ways, including faculty excellence and program support," explains Dan. "By designating our gift as unrestricted, we are allowing the Foundation to allocate our money toward whatever will best suit the needs at the time."
Establishing their bequest allowed the Starlipers to join the prominent Joseph P. McMurran Society, an organization of more than 100 members who have let Shepherd know they wish to provide for the future of the University with a planned gift. They hope their legacy will have far-reaching effects on the University and the work of the Foundation.