A Bequest That Reflects the Value of an Alumnus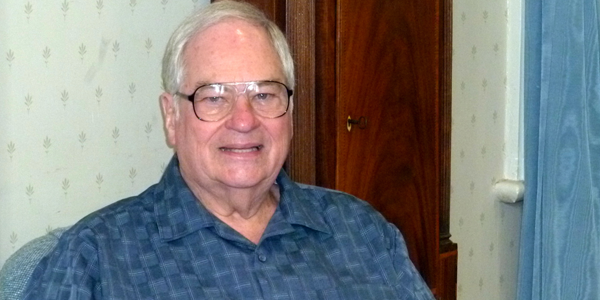 In making his bequest, Dale became a member of the Joseph P. McMurran Society, joining other alumni and friends of Shepherd University who have chosen to share their lifelong financial achievements through estate and other planned gifts.
By his own admission, Dale C. Hicks '61 is not a wealthy man. "But I am solvent," he laughs. "And I just felt like I should do something for the institution that allowed me to make a decent living."
That institution is Shepherd University, from which the English major graduated in 1961. At that time, it was still called Shepherd State Teacher's College and students were expected to be employable in a school system upon graduation. Dale did just that, spending three years at Charles Town Junior High School as a librarian and reading teacher. He then went to work for Martinsburg High School, his alma mater, where he spent 37 years teaching English until his retirement in 2001.
"I hold three things dear to my heart," Dale explains. "They are Martinsburg High School, Shepherd University, and St. John's Lutheran Church of Martinsburg. And so I instructed my attorney to take whatever is left from my estate when I pass on and divide it equally among these three entities."
Indeed, Dale holds a special place in his heart for the Shepherd community, in which he has long been active. A former member of the Shepherd University Foundation's Board of Directors in the late 1960's, he has also served as past president of the Alumni Association and Emeritus Club. He currently serves as Membership Chair on the Scarborough Society's Board for Directors and actively coordinates reunions for the Class of '61.
Dale requests only that his planned gift benefit Shepherd and its students in a useful, ongoing way into perpetuity. He does not seek fame or even name recognition. He simply wishes to leave a legacy with the institution he calls a second home. "I hope the gift will ultimately reflect my interests, but will also truly benefit the University," he says. "It's my way of saying thank you for giving me a wonderful education and allowing me to use it to make a living."